While the success of Redbox's red kiosks from which it rents out movies to members of the public at a price of one dollar per film is not in doubt; the company is however further setting its sights on delivering movies digitally to users via the internet.
The profits it could earn from this avenue could potentially surpass that which it earns from the Red kiosks it presently has deployed to various business premises. The internet would offer a larger and vast market to the company. In addition, it would also be able to offer a limitless amount of movies from one central web address. This would remove the additional expenses of purchasing more kiosks and revenue sharing with the business premises that houses its kiosks. Thus the end figure of marketing via the internet is somewhat less expenditure and more profits.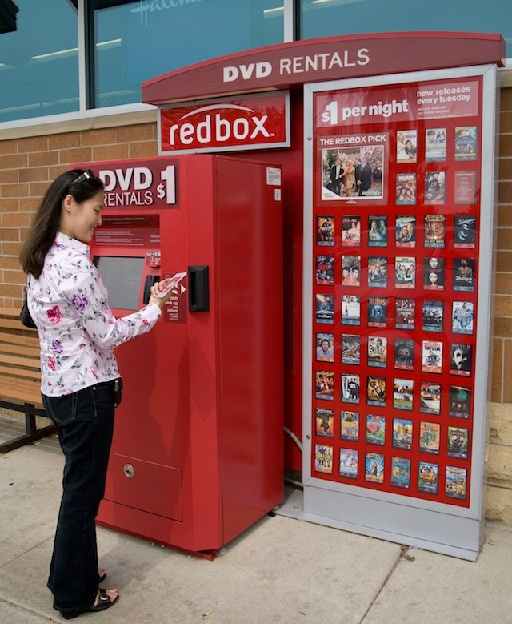 The move to offer its services to its consumers via the internet will also be beneficial in helping the company retain its visibility as city planning officials in a city like Wheaton, Illinois are proposing to set in place regulations which may curb Redbox from being able to physically install more of its red kiosks in other locations. Hence, the roll out of its plans to move its services to the internet is also strategic in view of the proposed regulations and other guidelines being rolled out by various city boards.
Some of the regulatory concerns discussed at the meeting of the Wheaton Planning and Zoning Board included the need to restrict the rate at which DVD vending kiosks and machine are granted licenses, so that they do not become so pervasive in the city. Members at the meetings also raised concerns about doorways becoming congested with the presence of these machines, while there were also propositions that DVD vending machines located on business premises that were no longer in operation should also be shut down.
Conclusively, the board drew up an ordinance on Oct 18, where it decided that there should only be one DVD kiosks at any public entrance or business premises and such kiosks should be placed in a location adjacent to the building in such a way that they do not restrict pedestrian movement.
In some other cities, color scheme is one of the considerations which the owners of kiosks are asked to consider when deciding to locate their vending kiosks on any premises. The colors tones of the kiosks must complement or match those of the business premises they are located on.
When compared with the relative freedom of the internet, it may be understandable why Redbox is deciding to also have an alternative outlet for renting its movies via the web.