Toshiba A300 PSAGCA-09Y01N
The A300 is a full-sized laptop with a high-gloss finish and a 15.4in WXGA display. My review sample ran Vista Home Premium on a Core2 Duo P8600 2.4GHz processor with a hefty 4G of RAM and a 400G hard drive.
Pros: With specifications like this, you'd certainly expect the A300 to perform well, and it didn't disappoint, acing my performance tests both for basic office applications and more hardcore efforts like video rendering and gaming. As with many Toshiba laptops, the keyboard is very good, with excellent key travel characteristics.
Cons: It's certainly powerful, but there are some drawbacks to that. First up, it's physically huge – this is much more a desktop replacement machine than a portable machine. Also, having that much power also requires power, and the A300's battery life was distinctly average.
Overall I give this a 3.5/5 – A good match for those who want power in attractive casing.
Apple iLife '09
Apple's iLife '09 suite updates the compan'ys 'fun' suite of applications, including iPhoto, iMovie, GarageBand, iWeb and iDVD. New features include facial and geo-tagging photos, star lessons in GarageBand and a reworked iMovie interface that's easier to use.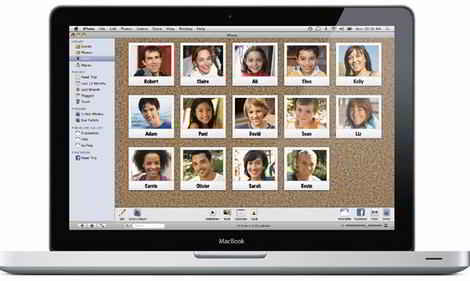 Pros: The new facial recognition feature in iPhoto is surprisingly addictive. GarageBand is well suited now to experts (who will love the flexibility) and novices alike.